Das weisse Loch
In der unteren Abbildung wurden die vier farbigen Flächen verschoben.
Below the four parts are moved around.
Die Aufteilungen der Einzelflächen sind oben und unten gleich.
The partitions are exactly the same as those used above.
Woher kommt das Loch?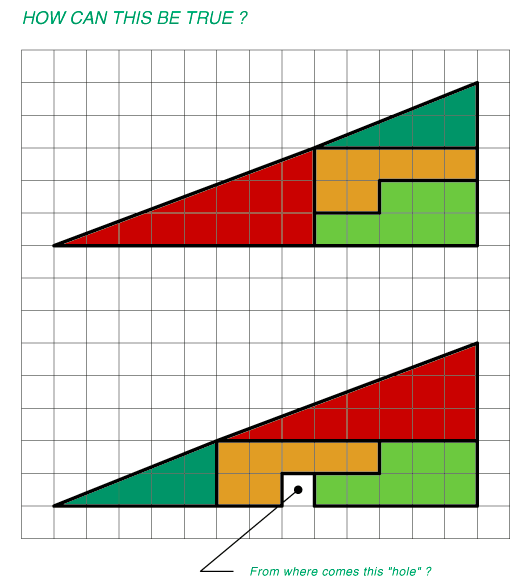 Viel Spass beim Rätseln! Für Ungeduldige gibts die Lösung hier.
Have fun with the riddle! The solution for the impatient can be found here.